HERE'S A FEW BANDS WE FEATURE ON S.R.O.!
12 PEARLS
13 STARS
20 MINUTE CRASH
3 LEGGED MONKEY
ALL AMERICAN REJECTS
ANOTHER ROADSIDE ATTRACTION
BEEFEATER PROJECT
BILLY JOE WINGHEAD
BREAKING SANITY
COUSIN ERNIE
ELECTRIC RAG BAND
ERB
FUZZ
GRAVITY PROPULSION SYSTEM
JENIPHORIA
JENNY LABOW
JIBE
LINK TIPTON
LITTLE LEAGUE HERO
LOW WATER CROSSING
MAD LAUGH
MAD VERB
MANIFEST DESTINY
MIKE HOSTY
MINUTES TOO FAR
MOLLYS YES
MUDSLINGERS
MUMBLE ODD
ORIGAMI
PISTOL ARROWS
REMEDE
SACRIFICIAL LAMBS
SAME DAY SERVICE
SHAKING TREE
SLOWVEIN
SMARTY PANTS
STANDING ON ZERO
STATIC
STILLWATER JUNK BAND
TAMING ENOS
THEORY OF TANGENCE
ULTRAVIOLET SERAPHIC
WHIRLIGIG
WARREN PEACE
WISH





OKLAHOMA BANDS DON'T GET THE PROPS THEY DESERVE. IF YOU AGREE THEN DON'T BE AFRAID TO CHECK US OUT.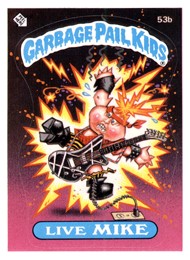 IF YOU DON'T SEE YOUR BAND'S NAME ON THIS LIST AND WANT TO HAVE YOUR MUSIC HEARD...